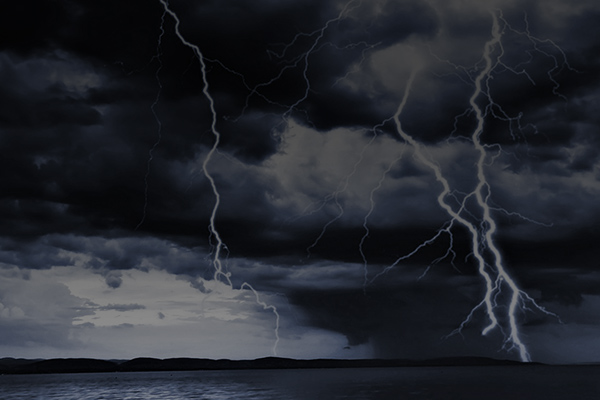 I started racing pigeons in the early 1970's in the East End of London, where almost every back garden had a pigeon loft. This is where I first learned about the rules and husbandry of keeping and racing pigeons. The area was a hotbed so there was no easy route for a beginner, it was an apprenticeship that had to be undertaken.
I won my first race in 1980 in the Manor Park Club which was a member of the East London Fed. In those days it would have 4000 to 5000 a week. In the mid 1980's I bought my first house in East Ham, still racing in the East London Fed, and this is where I decided that the only way to obtain better pigeons was to visit Belgium.
My first visit to Belgium was to the lofts of Philip Herbots and family. I purchased wisely with the help and advice of Philip. Philip then opened doors for me so I was then able to go and visit many more top lofts in Belgium. It was from there I was able to purchase pigeons form the late great Jan Grondelears.
With my new introductions from Jan and Philip my results become better overnight. We then decided to move house to Rush Green in Romford, Essex. The lofts were built once again taking a lot of advice from Philip, designing the lofts for the widowhood system.
It was here that I started to get real success using the widowhood system, and now racing in the West Essex Fed and the North London Road Combines. Still this was only a part of the jigsaw. Once again I sought advice from Philip on the best ways to keep my pigeons healthy with feeding systems, good diet and vitamins, he introduced me to his brother Jos who was a chemist who had extensive knowledge on health and condition of pigeons.
By this time we were flying our pigeons with a lot of success, but once again we decided to move house to North Weald in Epping, Essex. This was in early 1991 so I had a small sale in Dagenham, Essex and sold some of my stock birds and my race team.
Starting in North Weald was going to be a little easier than in Romford as I already had the knowledge and experience to build my loft. At this time I was in contact with Steven Van Breeman, from Holland where Steven was racing young birds with results that I had never seen before.
Throughout many conversations over the next few months we decided the way forward was to race youngsters on the darkness system. This system caught most fanciers by surprise. We were not only taking the first 5 or 6 in the Fed on a manual clock we were also taking the first 5 or 6 in the newly formed South West Essex Amal with between 6,000 and 7,000 pigeons a week.
This system was not kept a secret for long and more and more fanciers started to use it. What we did manage to keep quiet for a few years was the introduction of some new pigeons, which came from Louis Cooreman. These pigeons have won everything we have asked them to do since we have introduced them to our lofts. Louis and I have become great friends over the years and if I bring any new introductions into my loft Louis will always try some.
In Louis' loft today and throughout his pedigrees you will see pigeons that were bred by myself. This is why our partnership has lasted so long as we both have a mutual respect for each other.
In around 2004 I moved again to Thornwood, Epping, Essex where I could fly in the North London Fed and I was also in the boundary of the North Thames Combine, London North Road Combine and the Essex and Kent Combine. It didn't take long before we were being successful with the pigeons again achieving great result with top Fed honours. By 2006 a good friend of mine Vic Shaw said that I need to push some pigeons out to the Combines to race 300 to 500 miles, which we did. Our pigeons started to achieve top honours from Berwick, Stonehaven and Thurso.
After eight great years in Thornwood my wife and I decided to move only this time further away from London. At this stage I decided to sell a lot of my old stock pigeons and had a couple of auctions, one in Doncaster and one in Blackpool. We moved to Attleborough, Norfork, where we set about building new lofts, this was not easy because of the time of year that we moved and the weather conditions and it was essential we achieved this so I was ready for the breeding season and to start racing young birds in 2013.
When I moved here several fanciers that I knew in the area said that I hadn't picked a very good position and should have moved closer to the coast. However, this would not have been possible due to my business commitments in the Essex area, and also not wanting to be even further away from family.
After auctioning many of my top producing stock pigeons before moving to Norfolk the pigeons that I bought with me from Essex were my 2012 team of young birds that won 3 Combines and an Amalgamation and several children from my top stock birds that were bred for stock.
I also had 14 late-breds from Louis and this was to start a new family. Once the lofts were built and we had settled in I purchased some top children from Benny Steveninck's famous "Chipo" and from all of Benny's top producers.
These pigeons I kept for a short time and then sold them on the Herbots website. This then allowed me to reinvest into The Dirk Van Den Bulck pigeons where I bought the best that money could buy. These pigeons have really impressed me. These are some of the best pigeons that I have bought since the Cooremans and the Grondalears.
Once again I owe a lot of thanks to the Herbot family for always being there and advising and helping me on purchasing the best. Since being in Norfolk we have had approximately 37 x 1st individual 1st Open East Anglia Fed wins. This year so far has been exceptional from 13 races wining 10 individual 1st Feds and the Van Den Bulcks are responsible for 3 of the these Federation wins with only a few in my team. These pigeons I am sure will make a big impact for myself and others in the coming years.
I would also like to thank Louis Cooreman, Joe and Raff Herbots and Van Der Cruyssen for their friendship and advice.